In order to assist as many schools as possible we have decided to release a NEW subscription system that is tailored to fit more specific requirements. With our new two-tier system you have the choice of two different low-cost subscription packages to suit your needs. Here's what you can get: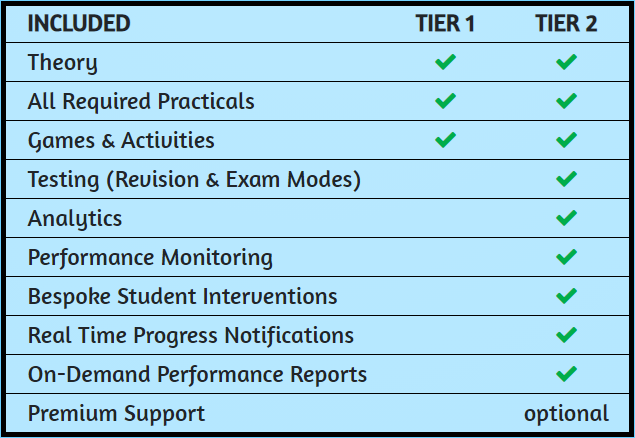 Furthermore, our subscription pricing is also significantly discounted for the time being in order to facilitate access to our platform for as many schools as we can during the current pandemic. Some subscriptions are FREE for the smallest schools and paid for subscriptions start from as little as just £100/year! To learn more about our pricing please visit our subscription page: https://coresciences.co.uk/subscribe
In addition to our new subscription packages we would also like to announce that we are now fully MAC and iPad compatible. CoreSciences is computer, tablet and mobile friendly!
With increasing numbers of Covid-19 cases threatening to cause further disruption  you may be wondering how your school will cope with another potential lockdown? CoreSciences can help significantly as all our features are conducted as easily online as in class.  ALL required practicals are fully interactive and can be completed virtually as many times as desired and scored for performance. Don't forget we also provide testing, analytics, monitoring and games to make learning GCSE science fun. Our platform is perfectly suitable for both homeschooling and for in-school usage, so whether you're a teacher, tutor or parent there's bound to be a package to fulfil your teaching and learning needs regardless of your situation.